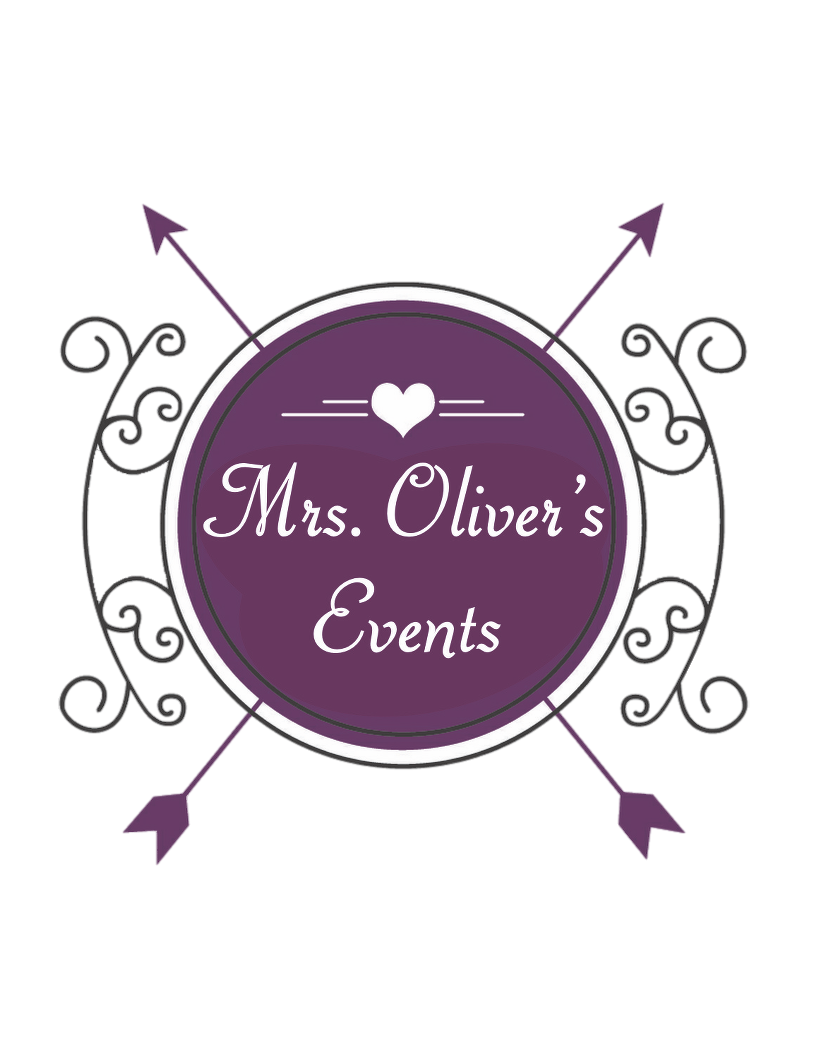 Bridal Show Pre-Registry
Rules & FAQ
Hello!
We are so excited to have you attend the show!
We have been hosting shows since 2011, this is our first show since covid, we hope the attendance is amazing!
We will have amazing fun and prizes in store for you!
We also have door prizes that you can also win. The guest 18 or older that attend with you are also eligible to win the door prizes!
Bring mom and grandma, or your friends, or all your bridesmaids all are welcome!
Once you are registered you are ready for show day. Upon entrance show day you will need to check in as a registered bride.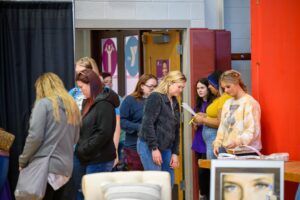 We will have two fashion show throughout the show each featuring different wedding gowns and some bridesmaids, and tuxedos.
We will have cash and carry items the day of the show that you can purchase at great prices and take home with you INCLUDING wedding gowns!
Make sure you bring all forms of payment to take advantage of all the show deals from the cash and carry to the special deals the professionals will be offering on their services show day only, as some vendors may not be able to take all forms of payment.
Remember concessions will be provided by The Village catering so plan to stay win prizes, watch fashion shows, and have lunch with us! Meal deals range from $6-$10 on some amazing food and drink!
We may have alcohol available for sale with concessions so make sure you bring your ID! ( Follow & Like our Facebook page https://www.facebook.com/MrsOliversEvents for updates on this and all the exciting happenings!)
---
Your Guest
You are welcome to bring guest to regular show & cocktail hour, from fiancé, to mom & dad, grand parents, friends and or bridal party, and even kids. (Only adults 18 & up can win prizes. Kids can enjoy the concessions too! There is no charge for kids 17 & under to attend the regular show. If kids will be attending cocktail hour with you, all kids 3 years and up will need to purchase a kids cocktail hour ticket to cover cost of their food & drink. Kids ticket is $5)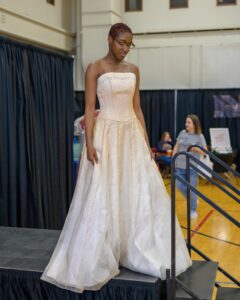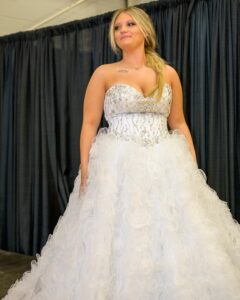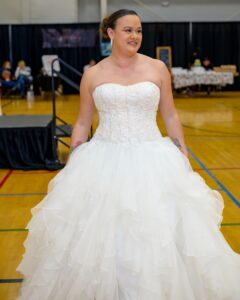 FAQ's About Registering
YOU DO NOT NEED to register your guest.
YOU ONLY NEED TO REGISTER ONCE.
You will get one entry to our registered brides drawing when you check in at the door.
Watch our Facebook post as sometimes we post a special way for you to get one extra
entry for these prize drawings!
Choose correct box for if you are Registering for show ONLY, or if you're registering for Cocktail Hour and show. 

Your guest DO NOT need to register, but they WILL need to purchase a




ticket to attend the "regular show" or a guest "Cocktail Hour" ticket to




attend cocktail hour with you. (Guest Cocktail hour includes Cocktail hour & regular)

Guest attending Cocktail hour will get to enjoy mimosas and snacks with you and will be entered into a "guest" prize drawing.
---
As a registered bride you get to enjoy these exciting things:
A bride's goodie bag -filled with goodies like samples, discounts, and coupons for services from all our attending vendors

Entry in drawings for prizes with values starting at $150 & up!

Entry for all door prizes
---
As a registered bride attending Cocktail hour you get to enjoy these exciting things:
A Cocktail goodie bag filled with everything the registered bride's bag has PLUS a t-shirt and other extras added for you from our vendors and us!

Sip mimosas and enjoy some snacks!

We will be giving away some prizes during this time that only cocktail attendees can win.

And we will have a special selection of vendors attending cocktail hour. They will be there for you to talk with, ask questions, and get professional advice about how to create yourself an amazing event!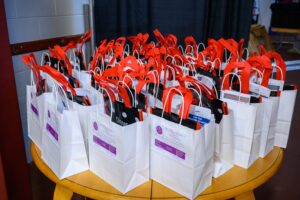 Brides & Guest
Step 1. Click button to purchase tickets 
             Guest this is the only task you need to do
Step 2. Brides Fill out form below.
Registering brides once you have complete step 1 & 2 you have completed registration and we will see you at the show!
---
Saturday Show Tickets
Non-Military (General Public) can attend both days. We will be featuring different fashions during fashion shows both days!
---
Brides
Step 1. Click "purchase tickets" button for your show ticket purchase.
Step 2.  Register here