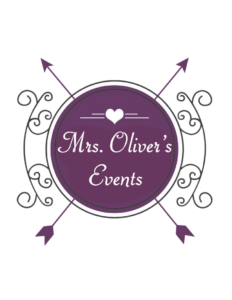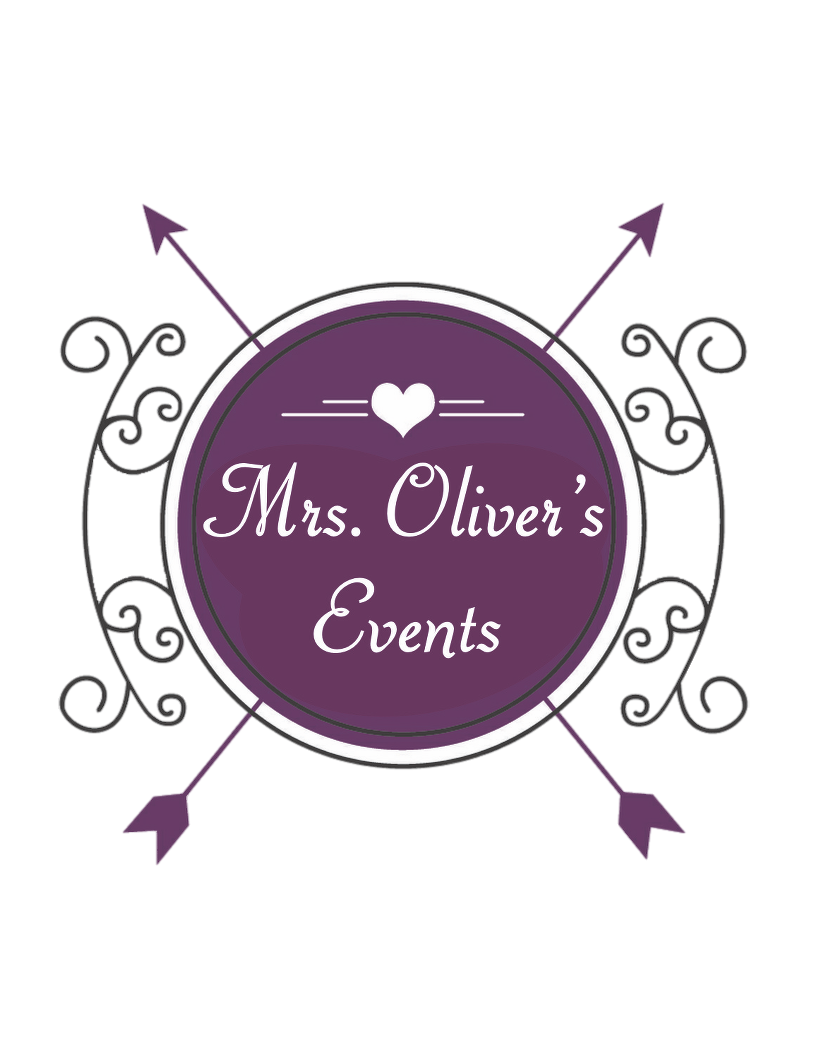 What advice would I give to brides?
First, I would tell a bride to definitely hire a wedding planner.
Family and friends are so excited for you and will tell you, you don't need it we can do it and we'll help.
What the people advising you don't realize, is that an average wedding takes 250 or more hours of planning. YES 250 HOURS!
So instead of your family and friends being your guest and celebrating, they now are working your wedding.
Excited brides & families also don't realize you have to read and negotiate contracts, set timelines, itineraries, a budget, as well as figure out how much of what décor you need when things need to be paid for or deposits placed, and tons of other things.
I have seen so many brides try to do it themselves and use family and friends and have a disastrous day, spend way too much unnecessary money, have terrible vendors, and leave their special day either in tears, disappointed, or both.

What more frequently happens is your friends and family work, have families, and other obligations. Once the ball gets rolling they help less and less, make excuses of why they cant help today, or get harder to find and sometimes quit communicating with you at all. This leaves you planning alone, stressed, miserable, and wishing while dialing my phone number that you had just hired a planner to begin with.
Planners are not as expensive as you think. They also do a lot of things people don't realize goes into a wedding until they are in the middle of planning. A planner who knows her stuff saves you time, stress, being unorganized, over spending, exhausted, last minute panic attacks because you forgot something, and a million other things. A experienced planner will keep you on budget, and save you MONEY, while taking care of the details so you get to enjoy being engaged and the day of your wedding day!
Please ladies I can't stress it enough save your self a bridezillion problems...
Hire a Wedding Planner!
What advice would you give to a bride looking for a wedding planner?
The most important thing I can say is hire a professional.
When you hire a photographer do you look for the one that started yesterday because they like taking pictures? Or one a friend says "hey this guy takes good pictures". Or maybe, "this guy is dirt cheap".
Many venues are starting to offer planning. While this sounds good be cautious!
Listen to these "planners" as they talk to you and you will hear: "This is how one bride did it." "This is how we always set it up." or maybe "It won't work any other way." If you want a wedding that looks just like everyone else's then this is the planner for you.
BUT if you want a unique, personalized wedding then hire a professional!
"Venue planners" will not negotiate vendors contracts, or handle anything outside of the parameter of the venue itself.
You might be shown a closet of stuff left over from other brides and told that you can use any of this you want! Does this help you design and organize your day? Set up the décor? Manage the vendors? Get you ready for the ceremony? Fix the problem when the cuff links, tie, or shoes are missing from a grooms men's attire?
You probably will handed or verbally told a list of preferred vendors.
CAUTION: Sometimes these are just good friends they are recommending, sometimes they recommend people other brides have used a few times. This does not make them the best, nor does it make them the fit for you and your day. Every bride has a perfect vendor for their personality and the day they want. We will find that perfect fit for you, as well as negotiate the contracts for you. Who wants to over pay, pay for something they are not using, or don't get what they thought they were getting because of contract mumbo jumbo.
If I am ever found on a preferred vendors list, it is because I have personally worked with the venue or vendor MANY times.
I have even asked a few times to be removed from a list or two. While it was an great honor to be added to the list because the venue knew of my work, I had never worked with this venue or vendor. Therefore I felt there was no way for them to honestly recommend me to brides.
Remember also don't skip hiring a planner to save money. Most of the time this will cost you more money. Also think twice about using planning service from a venue, or a vendor that is declaring themselves a professional.... and also offers wedding planning or coordination. Remember these words of great wisdom.... "You get what you pay for!"
What can a wedding planner do for a bride?
Plan everything based on a few words from you like what color and theme or style you like. Or you can work side by side with the planner on each decision. A planner will guide you , give you different ideas and options, save you a lot of money, a good one can even save you enough money to cover their fees!
We also take the stress of making sure everything is done on time and you can relax and enjoy being engaged, and most of all the wedding day. We decorate for you manage all the events through out the day, make sure everything starts on time and everyone has what they need while getting ready.
We answer all the questions while you enjoy getting your hair and make up done and taking pictures. We also clean up and take down all decorations.
Your job: Sit back relax and know that we have your back and your friends and family can enjoy the day with you, not work it!
Why are our fees this price?
What a lot of brides don't know is that when I plan a wedding I start the day you sign on and I stop at the end of the clean up after the reception. This means that each wedding I do has a minimum of 250 hours! For any given reason, maybe a bride cannot decide on a venue, they need extra consultations because they are just nervous and getting jitters, or a thousand other things that could happen, definitely adds to these hours.
Planners go with you to find your venue, tastings for the cake and caterers, find other needed vendors, and attend the meetings with each. When the bride prefers we even go to the dress shopping day. This can be to support the brides decision, make sure the dress matches the theme, keep the bridesmaids on track so the appointment time don't run out, run the bride over budget, or to let them know that its the brides day and she chooses what they wear.
We also during the course of time from sign on to end of the reception play the role of, cheerleader, friend, therapist, counselor, referee, and budget manager. We sometimes even take on the role of the bad guy. When friends, family, mom, dad, or the grooms parents are trying to make it their wedding day, their ideas, or maybe just overwhelming the bride with too many ideas, suggestions, or opinions, we politely let them know its the bride and grooms day no one else's. This also gives the couple an easy out by saying I have a wedding planner ask her. This allows a bride and groom who may be afraid to say no for fear of upsetting, or making angry their friends and family. Also ensuring that our couples get the day they dream of, not the day everyone else dreams of.
There is so many hours and jobs that go on behind the scenes. So many brides, as well as their friends and families do not realize this until its too late!
Do you need friends and family to help if you have a planner?
No! We do it all. Sometime friends and family want to help. Sometimes so much they would have feelings hurt if they did not. When this is the case we like to assign them helpful things to do that don't take long. This makes them feel a part of your day but do not end up working your wedding instead of enjoying and celebrating with you.
Another reason we do this is because we have a plan laid out with the fastest most effective way to get it executed in the time we have available. Sometime friends and family while wanting to help, can cause more work for the planner.
For instance a family helper ask what can I do? The planner or their staff assign them to place chargers and drink glasses at each table for the amount of guest to be seated per table.
After 75 settings of the 150 needed, the helper realizes THIS IS WORK, and they just want to enjoy the day. At this point they wander off or sometimes start to hurry and get a charger but no glass, or a glass but no charger.
This is double the work for the planner and her team because they have to go back through and check each table setting and fill in the pieces. A lot of extra leg work and time.
Sometimes helpers try to help by cleaning during the event. While guest expect wait staff, planners and their team to clean up as the event happens, when family is cleaning it sometimes makes guest feel like the family is ready for your event to finish. They feel they should go. This causes you to have guest leaving early, missing out on events you had planned, and you loosing the money you spent to have events for your guest to enjoy.
So while we do work with family and friends helping if the bride request that we do, we prefer or brides let your guest be guest and enjoy your celebration!
What accreditation and experience should a wedding planner have?
I have a degree from Ashworth in wedding and event planning. I highly recommend to hire a planner with a college degree in this field. As far as experience, I would look for a planner who has at least 15 weddings completed successfully, and at least 5-10, 5 star reviews that are public, whether it be on social media or a website. This will give you a pretty good idea of the planner and their work.
There are so many things involved in planning a wedding that someone who woke up one day and decided to be a planner because her friends say that "she's so good at it", will not know how to properly handle. We are trained in building a budget, management of other vendors and negotiating contracts, how to calculate all supplies needed from floral to silverware, etiquette, what wedding gowns look good on each body type, and so much in between.
Do you have to know what your budget is before hiring a planner?
No. As a planner we will build a budget for you based on everything you wish to have included in your day. Once we build this budget, we then go over it with you and if you feel you are comfortable with that budget, we move forward with the planning process.
If you feel like that budget is not a financially comfortable budget for you, we sit down with you and go over options, and ideas. With or experience, and expertise in creativity, find ways to get you to a budget range you are comfortable with.
Then it's on with the planning!
What should you know about our fees?
Our fees are set up on a graduating scale.
We start at the base brides budget of up to $5,000, and we progress up in increments and our fees are based on these budget levels.
We also offer discount rates on our rental items for our brides, as well as offer other services to help with brides who might be working with a strict budget.
We offer payment plans and low deposits so all brides can have a wedding planner.
We also Proudly offer military discounts and service discounts to all active duty military and service members, retired military and service members, and veterans.
How many years have you been in business and how many events have you planned?
I have been in business since 2010, and I have planned everything from weddings, charity events, retirement parties to bridal shows and even funeral celebrations!
In total I have planned over 160 weddings, and well over that for other types of events! With most from 20 people to 500 people in attendance.
What geographical area do we cover?
We cover Missouri, Arkansas, Oklahoma, and Kansas as our local area. We also do destination weddings!
What types of events do you plan?
We do weddings, office parties and retreats, corporate events, community events, birthdays, anniversaries, retirement parties, baby reveals, graduations, vowel renewals, holiday parties, charity events, even funerals. If it's a party, celebration, or life event, we can plan it! Celebrate the moments of your life with us!